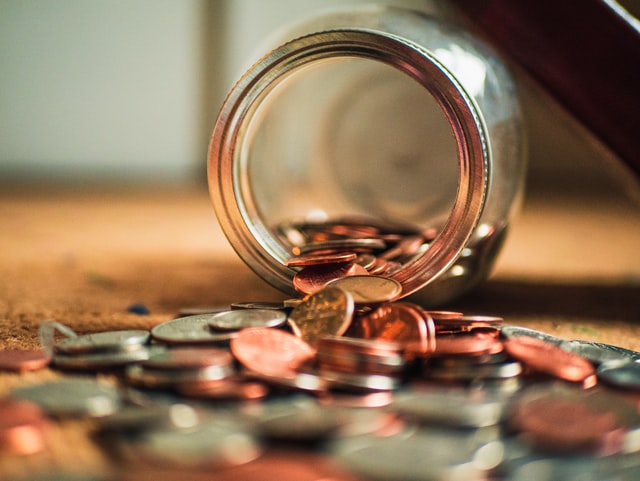 Storefront Lender provides short-term US loans' regulation, reviews, and analysis to inform and educate Americans about nontraditional lending systems operating in the United States.
What are Storefront Lenders?
When seeking a short-term financial solution to cover unexpected expenses, visiting a storefront lender might be the easiest and fastest way to acquire money without seeking traditional banks. Storefront lenders are financial institutions that have been on the market for decades. They lend short-term loans to their clients who have to repay the borrowed amount by the next paycheck.
Storefront Lender short-term loans regulations blog examines the different options for short-term loans, such as payday loans, installment loans, and business loans. These types of loans are called unsecured loans because the lender may or may not ask for collateral or a guarantor. Clients can visit lenders in stores to fill in a simple application form and discuss their options, rates, and terms. It is important to note that borrowers with good and bad credit can apply for short-term loans at storefront lenders.
Storefront Lenders Vs. Online Lenders
Storefront lenders and online lenders offer similar services and products on different platforms. Borrowers have the option to choose the most convenient method that matches their lifestyle. That being said, what are the advantages and disadvantages of storefront lending and online lending?
Advantages of Storefront Lenders
Some may argue that nothing beats the care and communication of an actual employee. Therefore, the main advantage of storefront lending is personal human interaction paired with continuous customer service. Social interaction may provide the customers with the confidence and assurance they need when dealing with a stressful financial matter. Having a face-to-face conversation with a knowledgeable lender will help customers with the information they need and instantly answer all of their questions to clear the doubts they might have.
Disadvantages of Storefront Lenders
When borrowing money from storefront lenders, customers may encounter many uncomfortable situations, most of them linked to transportation.
Applicants may have to go in person to storefront lending locations to get the loan. Access to transportation would be an inconvenience for customers who don't have means of transportation and don't live near a storefront lending business or near affordable transportation systems.
In some cases, borrowers may have to revisit the storefront lender to make the necessary loan payments. Whether it is to repay the borrowed amount or fees, customers must visit the designated storefront once more. This can be very inconvenient and highly tiresome for people without any transportation or busy schedules.
If a customer is not looking to get the money in cash but rather directly to their bank account, they may need to perform an extra trip to deposit their money. This would be another disadvantage where this particular method lacks convenience and requires more time investment from the customers to get the process done.
Sometimes, storefront lenders require their customers to provide them a post-dated check with the amount that has been borrowed to guarantee their loan repayment. With the rise of technology, checkbooks have become outdated. In such circumstances, customers have to make a special trip to the bank to order a checkbook. This will add more stress and effort to an already stressful situation.
Advantages of Online Lenders
Online lenders conduct most of their business online, providing faster services than storefront options with technological advancements.
Customers can search and review many online lending options available and choose the one that they think is best for them.
When dealing with online lenders, the procedure can be quite fast. Borrowers need to fill out an online request form to initiate the loan procedure. Most of the time, online lenders have minimal requirements, and customers can forego dealing with stacks of paperwork and other documents.
Upon the customers' request, online lenders may transfer the borrowed money into their bank account, making it easier for them to manage the funds as desired.
To repay the borrowed amount, customers can transfer the money to the lender online and cover their debts.
Disadvantages of Online Lenders
Just as with storefront lenders, online lenders have their negative aspects as well.
When customers submit the request form, online lenders need more time than storefront lenders to process the requests. Lenders have to employ certain checks and evaluations in order to assess the information sent over. This can be extremely inconvenient if the customer is opting to borrow money to cover an emergency.
Often, online lenders reply to their customers' questions quite late. However, most online loan websites have a Frequently Asked Questions section where customers might find the answer to their inquiry. If available, customers may also call the online lender's customer service hotline. Otherwise, they have to wait to get an email reply.
Loan customers need to do extensive research to ensure that they are working with a reputable online loan website and not a scammer. The best way to avoid fraud is by going through the company's comments section and reading about previous customers' experiences. Another way to avoid scams is by checking online third party reviews.
Rules and Regulations for Short-Term Loans
We are primarily a short-term loans regulations blog. As such, the Storefront Lender blog represents the rules and regulations for short-term loans in the United States. Here are some states with different rules and regulations.
According to state law and short-term rules and regulations in California, payday loans are a legal form of credit advances. The state enforces a $300 limit on short-term loans, and they are granted for not more than 31 days. The maximum finance charge is 15% for each $100, and the Annual Percentage Rate is 460%. Additional fees and rollovers are not allowed.
According to state law and short-term rules and regulations in Ohio, payday loans are a legal form of lending services. The state imposes a $1,000 loan limit, and the cash advances can be granted on a period from 91 days to one year. The maximum Annual Percentage Rate is set at 28%. Clients are only allowed to borrow one loan at a time. Rollovers are not allowed.
According to state law and short-term rules and regulations in New York, payday loans are illegal in lending services. Storefront and online lenders are banned from lending payday loans to their clients. However, New-Yorkers can apply for other short-term unsecured loans such as installment loans. The maximum annual percentage rate is 25%, a significantly lower amount compared to other states.
When seeking short-term financial solutions, it is important to stay up-to-date by checking a loans review blog or a short-term loans regulations blog. Getting acquainted with different services will help borrowers carefully consider the best option that will address their needs.