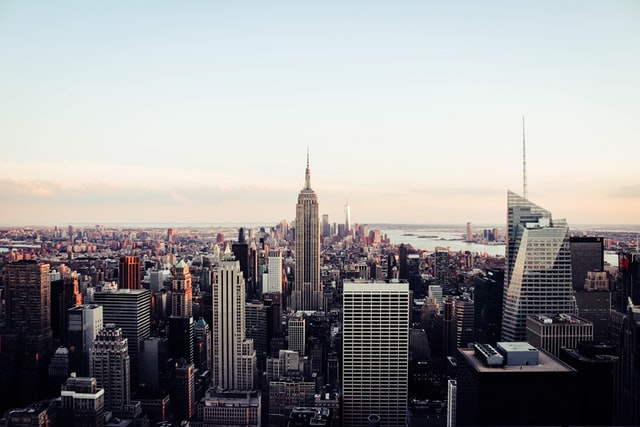 What Should You Know About Payday Loans in New York?
Short-term loans, also known as a payday loan, are illegal in New York state. They fall in violation of the New York state law, and cannot be conducted in-person, over the telephone, or online. Subsequently, it is also illegal for a debt collector to collect on a payday loan in the state of New York.
What is a Payday Loan?
A payday loan, as the name suggests, is money borrowed and due to be repaid within two weeks or when the borrower's next paycheck arrives. It is a high-cost loan depending on the borrower's post-dated check or bank account as collateral.
Why Is There No Payday Lending in New York?
Critics of payday lending tend to cite the same reasons for banning short-term loans, as they did in the state of New York.
Payday loans are thought of as a continuous cycle of debt. Since the lenders provide the loan over a shorter period of time, many borrowers are not financially capable of meeting their dues and thus rely on a second loan to repay back the initial one.
If the loan borrowed is not repaid on the set time, then it has to be renewed, extended, or even another loan must be taken out. For transactions such as these, lenders charge extra fees on the borrower.
The Annual Percentage Rate on a payday loan is extremely high, and range typically around 400% or even higher.
Some lenders seek the borrower's approval to access their bank accounts in order to conduct an electronic withdrawal when the debt is due to be repaid. Often, they make withdrawals not covering the full amount or just the interest, leaving the principal obligation to be repaid.
If the borrower decides to deposit a post-dated check with the lender, and thus the check is returned due to insufficient funds, then the borrower is hit with extra fees.
Installment Loans: An Alternative to Payday Loans
While many consumers choose to rely on credit cards or payday loans for their speed, with states such as New York borrowers must resort to other options. An installment loan is a credit due to being repaid upon consecutive installments.
Installment lenders offer access to cash for borrowers with less than perfect credit scores and with low to moderate incomes.
Regulations for Installment Loans
Consumer finance companies function under state laws and abide by the regulations set for lenders and borrowers. These laws help regulate loan sizes, interest rates, finance charges, loan terms, and any additional fees. Unlike payday loans, installment lenders do not require access to a borrower's checking account or a full amount of repayment within two weeks. Although many statutory laws and rales may vary, the average repayment term of installment loan falls between four to 60 monthly repayments.
Unsecured Business Loans
While many businesses seek the help of payday loans to tide over some loose ends, there are other options to consider. Unsecured business loans are a type of installment loan available in New York. It provides customers with the opportunity to request the cash to fund their businesses.
The main difference between secured and unsecured business loans is that the latter does not require any form of an asset as collateral against the money borrowed. Small businesses typically seek unsecured business loans if they do not qualify for a traditional lending service. Since these loans are unsecured, the lender usually charges a much higher interest rate than they would if the borrower provided the collateral.
Personal Loans
If the customer is seeking out the cash for reasons beyond business funding, then another form of installment loans may fit their criteria, and that is personal loans. A personal loan is also a form of unsecured loan, meaning the borrowers does not need to pledge collateral to request the cash.
When using storefront lenders, the repayment term for personal loans may be longer than that of installment loans. Given that the requested amount can be used for a number of purposes and needs, personal loans have a higher cash basis than other loans.
Final Thoughts About Borrowing in New York
Lenders of personal loans will decide their customers' creditworthiness based on many factors, such as their credit score, credit history, debt-to-income ratio, and others. While applicants with low credit scores still receive a fair chance to request the loan, borrowers will still subject higher interest rates.
In comparison to short-term loan regulations in California, where the APR stands at 460%, lending rules in New York impose a small loan cap of 25% APR.
State laws do not allow businesses to make a loan of $25,000 or less to individuals or $50,000 or less to business with an interest rate above 16%. As mentioned before, loans may only be given by licensed lenders.