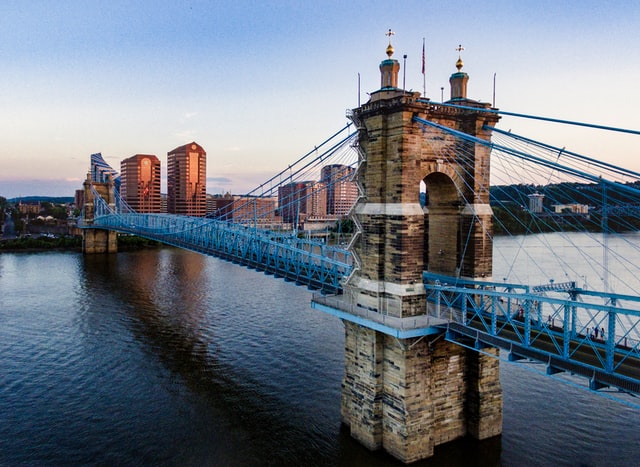 Short Term Loans Regulations Ohio from Storefront Lenders
Payday loans are short-term cash advances provided to customers who need fast funds to cover emergency expenses. These loans are known for their quick repayment term, as borrowers are obliged to repay the debt in two weeks or once their next month's paychecks come in.
Ohio state law regulates payday loans or any other short-term loan. Lending rules in Ohio are consumer-focused in terms of protecting and securing consumer interests. Ohio has a $1,000 limit on a payday loan. The funding can be taken for a period of 91 days to 1 year. A maximum of 28% Annual Percentage Rate (APR) is allowed.
Similar to many other state regulations, there is a limit to one loan at a time per customer.
No Rollovers
A loan rollover is a type of loan that immediately renews when the existing loan is not repaid in full by the predetermined loan term. While other types of loans, such as installment or personal loans, enter into default, the debt of a payday loan is merely carried out to a new loan.
While this may seem like a good situation for payday loan candidates, they must keep in mind that terms and conditions to the new loan may differ from the original one. Payday loans and rollover mortgagees make prime examples of rollover loans.
Ohio state laws prohibit rollover when it comes to short-term loans.
The Advancement of Ohio State Loan Laws
Ohio was a very complicated state when it came down to applying for payday loans. The loans were extremely expensive, with an astounding APR reaching all the way to 677% until October of 2018. That is when Ohio state changed its regulations for payday loans.
This is why, for a long time, Ohio remained one of the most expensive states to get a payday loan. The reason for this costly method lay within the short-term loan regulations in Ohio, and the fact that short-term payday lenders were allowed to register as mortgage lenders. Thus, by becoming a registered mortgage lender, which exhibits an entirely different set of rules than payday loans, the lenders were able to get around short-term loan regulations. This is why direct lenders were not obliged to follow any particular rule for payday loans, and they could charge hirer interest rates.
The lenient rules ended when state laws implemented a cap of 28% Annual Percentage Rate that all short-term lenders have to comply with.
Ohio Lending Regulations
According to the Ohio state law, it is entirely legal to process a payday loan in Ohio, as long as it is in compliance with the following rules.
All direct lenders that operate in Ohio must be in accordance with the law and receive a Short-Term Loan License. This will allow lenders to function within state limits.
Online lenders, whether they are in-state or out-of-state, wishing to work within Ohio state limits, also need to get a Short-Term Loan License.
Short-Term Loan Act requirements are mandatory for all lenders to abide by, regardless of their origination, this includes online lenders as well.
The Loan Amount in Ohio
Short-term cash advances, known as payday loans or paycheck loans, have a cap of $1,000 in the state of Ohio. On top of that, borrowers are not allowed to apply or receive more than one loan at a time.
Rates, Fees, & Other Charges
The Ohio state law has issued a rule stating that APR does not exceed 28%.
Lenders are allowed to set the cost of the loan, such as fees and interest, to fall just below 60% of the original loan amount.
Lenders are also allowed to charge a monthly maintenance fee that is lower than 10% of the loan principal or a flat rate of $30.
For loan amounts exceeding $500, a 2% origination charge is allowed with no interest on the charge.
Lenders are in charge of conducting an ability-to-repay requirement for loans that are made under 90 days. In cases such as these, a monthly payment should be set in place without exceeding a fixed portion of the borrower's monthly income.
Loan Terms for Payday Loans in Ohio
Short-term loans, such as payday loans, are given out over a period of 91 days to one year in Ohio. Rollovers or loan renewals are not allowed under state law.
Consumer Information
While some of the interest rates and regulatory laws are different than other states, Ohio state still implies a set of strict rules for the borrower's safety.
Borrowers are not allowed to carry more than $2,500 outstanding principal loans, even across several loans.
Criminal charges are not allowed in the state of Ohio.
How to Get Payday Loans in Ohio?
For methods on how to apply for short-term loans in Ohio, applicants can refer to the simple process of using storefront lenders. Whether you are looking for an installment loan or an unsecured business loan, the process starts online.
Customers should begin by checking all the requirements and making sure that they meet them. This will ensure a smoother flowing loan process for both lenders and borrowers.
After doing so, applicants may fill out an online request form to get started. The process may include a series of quick and short questions to gather the necessary information for lenders.
Once they submit the online form, it may be evaluated.
At this point, direct lenders may send over an invitation to collaborate with the applicants.
If approved, direct lenders make it their priority to transfer over the money to the borrower fast, sometimes as soon as the next business day.